The start: Rewarding influences behaviour
First of all, SweetMotion was an initiative to design and test useful mobile services in Healthcare.
In 2008, the Innovations department of Dutch MVNO (Mobile Virtual Network Operator) Rabo Mobiel explored possibilities for a healthcare pilot, to demonstrate the use of a Mobile Financial Service. Therefore, Rabo Mobiel worked on many of these pilots, projects and products in vending, retail, loyalty, access, education, parking and more. Most noteworthy, a recent project called SpitsMijden showcases how rewarding influences behaviour. Car drivers receive money through their smartphone wallet while they avoid their daily traffic jams. In addition, scientists monitor the alternatives like the train, working from home and rescheduling.
The design: an ecosystem
After many discussions with many people and a lot of rejected ideas, we finally met the founders of Diabeter in Rotterdam. They had just started their specialized diabetes clinic and explained their approach, their ideas and their issues.
We did research and held Interviews with the medical team members, the patients and their families. This resulted in a long list of items to address that matched with the ideas of the Rabo mobiel Innovation Team. Science meets technology…
As a result, we designed a program for children with diabetes type 1, their parents and the medical teams. They can digitally schedule, track and share all the components for diabetes management. Above all, each time the child inputs (smartphone app) a confirmation of blood glucose testing (value), eating (carbohydrates), insulin injection (units), and exercising, it receives a reward/token. If all is well, the data is collected and processed. But if the response is too late or the value is out of range, the parents receive an alert and may follow up . This saves them many disturbing phone calls. Furthermore, the medical teams can now follow trends and decide to advise an adjustment. Most of all, the information is displayed in a preferred, standardized way, with clear discussion points to address during the next visit.
The first study
A cooperation with Telecom4Care, The Health Agency, and Diabeter Rotterdam.
Handover to Mobile Health foundation
The study was conducted in 2009 by the newly founded Mobilehealth foundation, financed by Eureko (Achmea), Rabobank ICT and Rabo Mobiel. It ran on Windows Mobile and HTC Diamond Touch smartphones.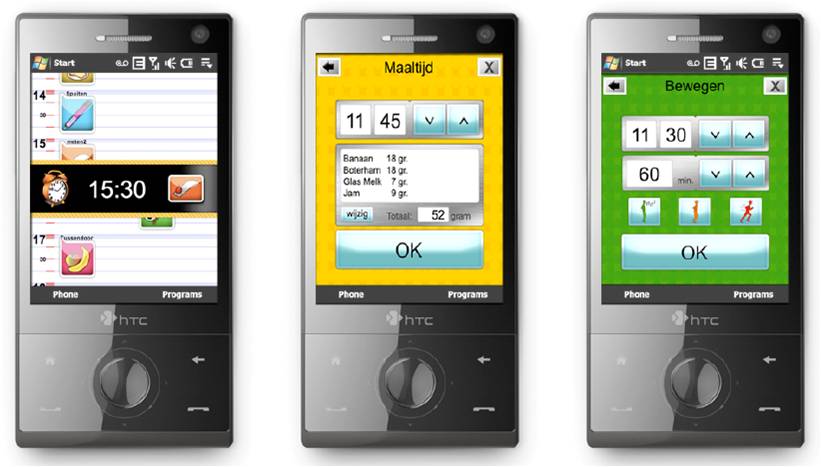 The results of even a small study were impressive. Twenty children and their parents had used the programs for up to six months. HbA1c was lowered by up to 10%, the children spent more time in range, and especially their parents felt a lot better. This tasted like more…
An EU-backed innovation subsidy from the Dutch province of Groningen was granted and allowed us to build a next version based on Android in 2009. However, it came with restrictions on business selections, like who should be the developer. As ar result, it kept two people at work for almost two years without any concrete results. Except from a frustrating confirmation on the influence of a subsidy and the parties it attracts.
The project remains silence for some time, with all members working on other, slightly related matters. In 2011, the Sweetmotion results are explained at an mHealth Conference in Toronto, Canada. Many questions from the audience and a lot of interest from medical staff. They all recognize the addressed issues and questions about the used reimbursement codes are among the first.
Mobiles for Good Challenge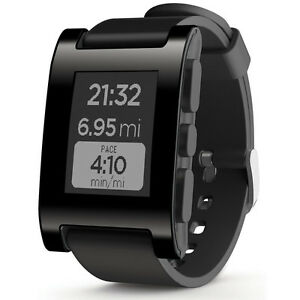 In 2013 SweetMotion is submitted as a candidate for the Vodafone Mobiles for Good Challenge and quickly reaches the finals. During the finals on stage the jury decided to award the first prize to a startup with bright ideas for the upcoming Pebble smartwatches. The two initiatives are joined in the same year.